There's a drawer I never open. It holds a picture I never look at.
It reminds me of a day I hate to remember, but I'll never forget.
I'd give anything to be like the other girls on campus. Going to parties, flirting with boys, planning for a future. But that's not me. And hasn't been since the day my parents died. The only thing that got me through was Griffin. Even though I didn't have my family, I always had him. Only, now I'm not so sure I do.
It's not just the eleven hundred miles separating us now that I'm at college. And it's more than his band finally taking off, and all the gigs and girls suddenly demanding his time. It's like everything is different—the way we talk, the way we text . . . the way he looks at me and the way his looks make me feel.
Griffin has been the only good thing in my life since that horrific day. I can feel our friendship slipping away—and I'm terrified of what will be left in its place…
Autographed paperbacks sold exclusively at
Main Street Books, St. Charles, MO! 
Click the logo to order or call (636) 949-0105!
Purchase ACROSS THE DISTANCE
Add ACROSS THE DISTANCE to Goodreads
 Across the Distance Playlist–Songs that inspired me!
"Mirrors" by Justin Timberlake
"You Make it Real" by James Morrison
"1000 Times" by Sara Bareilles
"Everything Has Changed" by Taylor Swift and Ed Sheeran
"Dust to Dust" by the Civil Wars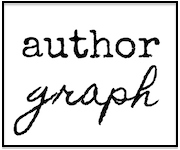 //